About
Kiff Covert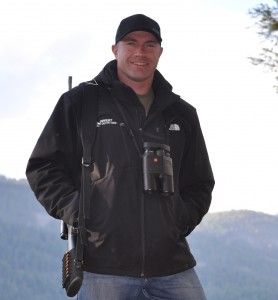 Covert Outfitting is owned and operated by Kiff Covert who has been a professional hunter for almost half his life. All his experiences enable him to execute successful hunts with clients from around the world. Covert Outfitting brings together multiple licensed hunting concessions, offering the very best of each one so that every hunt is a premium hunt! With many of British Columbia's most sought after big game species, and more than 5000 square miles combined, you can be sure that Covert Outfitting has the right hunt for you.
All hunts are fully inclusive providing professional guides, licenses, transportation, meals, and accommodation. Just bring your favourite rifle or bow and passion for hunting and Covert Outfitting will do everything possible to make your hunt a success.
Guaranteed hunts sound too good to be true, but our game populations and experience allow Covert Outfitting to guarantee success on certain hunts! There are very few outfitters that offer the same……..it's a testament to our confidence in the hunts we offer and we would love to have the opportunity to show you how we do it!
"The satisfaction of being a successful guide outfitter can't be compared to anything else" – Kiff
"I took two species in my North American 29 quest with Kiff last year and we are going for more!! Thanks Kiff!"

Steve Torrence/Torrence Racing

"Our experience with Covert Outfitting far exceed our expectations! We not only managed to harvest a bear, but we learned so much about the territory, bears and wildlife while there. Kiff is extremely knowledgeable and provides his hunters with a fascinating adventure, I can't recommend them enough! We can't wait to return again to experience the challenge of hunting Canadian game with Covert Outfitting."

Bri Van Scotter

"I have had the privilege of hunting most of North America for 40 years. Kiff ranks as tops, among a long list of very fine Outfitters."

Tim Driscoll