Mountain Goat

Beautiful, Rugged and Incredibly Rewarding

Coastal Black Bears

Experience, Adventure, Success

Mountain Grizzly

In some of the worlds highest density!

Hunt Cougar

British Columbia's largest population
Welcome to Covert Outfitting
Covert Outfitting is owned and operated by Kiff Covert who has been a professional hunter for almost half his life. All his experiences enable him to execute successful hunts with clients from around the world. Covert Outfitting brings together multiple licensed hunting concessions, offering the very best of each one, so that every hunt is a premium hunt! With many of British Columbia's most sought after big game species, and more than 5000 square miles combined, you can be sure that Covert Outfitting has the right hunt for you.
"I took two species in my North American 29 quest with Kiff last year and we are going for more!! Thanks Kiff!"

Steve Torrence/Torrence Racing

"Our experience with Covert Outfitting far exceed our expectations! We not only managed to harvest a bear, but we learned so much about the territory, bears and wildlife while there. Kiff is extremely knowledgeable and provides his hunters with a fascinating adventure, I can't recommend them enough! We can't wait to return again to experience the challenge of hunting Canadian game with Covert Outfitting."

Bri Van Scotter

"I have had the privilege of hunting most of North America for 40 years. Kiff ranks as tops, among a long list of very fine Outfitters."

Tim Driscoll
Every Hunt is a Premium Hunt!
British Columbia, Canada
Discover a unique outfitting strategy that combines the best of multiple territories.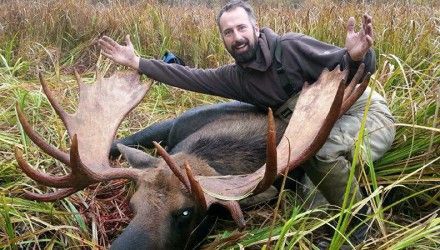 Outfitting Facts
Over 5000 sq. miles covering multiple territories in British Columbia.
Optional sturgeon fishing included with some hunting packages.
Ask about guaranteed hunts!
Learn More
Sturgeon Fishing
British Columbia, Canada
The next
world-record sturgeon
is waiting
to be caught...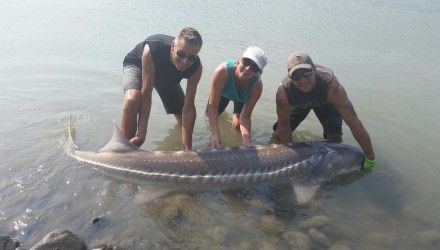 Fraser and Harrison River Fishing
Sturgeon fishing in British Columbia has been catch and release for over 20 years making the Fraser River the worlds best sturgeon  sport fishery.
White Sturgeon can live more than 100 years.
In 2012, a 12ft 4in, 1,100lb white sturgeon was caught on the Fraser River – the largest freshwater fish ever caught on rod and reel in North America.
Learn More