Coastal Black Bears

Experience, Adventure, Success

Mountain Grizzly

In some of the worlds highest density!

Hunt Cougar

British Columbia's largest population
Welcome to Covert Outfitting
Covert Outfitting is owned and operated by Kiff Covert who has been a professional hunter for almost half his life. All his experiences enable him to execute successful hunts with clients from around the world. Covert Outfitting brings together multiple licensed hunting concessions, offering the very best of each one, so that every hunt is a premium hunt! With many of British Columbia's most sought after big game species, and more than 5000 square miles combined, you can be sure that Covert Outfitting has the right hunt for you.
All hunts are fully inclusive, providing professional guides, licenses, transportation, meals and accommodation. Just bring your favourite rifle or bow and passion for hunting and Covert Outfitting will do everything possible to make your hunt a success.
Guaranteed hunts sound too good to be true but our game populations and experience allows Covert Outfitting to guarantee success on certain hunts! There are very few outfitters that offer the same……..it's a testament to our confidence in the hunts we offer and we would love to have the opportunity to show you how we do it!
Every Hunt is a Premium Hunt!
British Columbia, Canada
Discover a unique outfitting strategy that combines the best of multiple territories.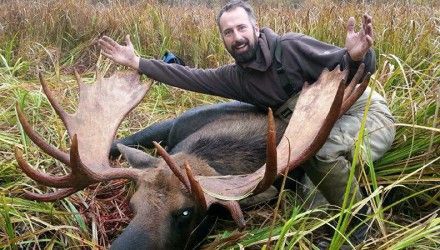 Outfitting Facts
Over 5000 sq. miles covering multiple territories in British Columbia.
Optional sturgeon fishing included with some hunting packages.
Ask about guaranteed hunts!
Learn More
Sturgeon Fishing
British Columbia, Canada
The next
world-record sturgeon
is waiting
to be caught...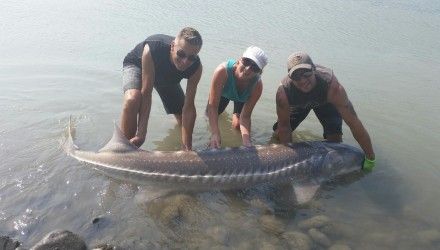 Fraser and Harrison River Fishing
Sturgeon fishing in British Columbia has been catch and release for over 20 years making the Fraser River the worlds best sturgeon  sport fishery.
White Sturgeon can live more than 100 years.
In 2012, a 12ft 4in, 1,100lb white sturgeon was caught on the Fraser River – the largest freshwater fish ever caught on rod and reel in North America.
Learn More
Kiff Covert....Guide Outfitter
"The satisfaction of being a successful guide outfitter can't be compared to anything else" ........Kiff
Kiff Covert
Welcome to Covert Outfitting and thank you for visiting our totally redesigned website for 2015. Unfortunately we were too busy hunting and didn't get enough writing finished in time for the start of the busy 2015 show season. Keep checking back, everything will be completed soon or come see us this week in our booth at the Washington Sportsmen's Show January 21-25, 2015!
Learn more about Kiff Covert
Bear Hunting
Featuring Kiff Covert & Jim Burnworth (Outdoor Channel)
Watch more real Covert hunting action on YouTube